10 storage ideas for tiny flats.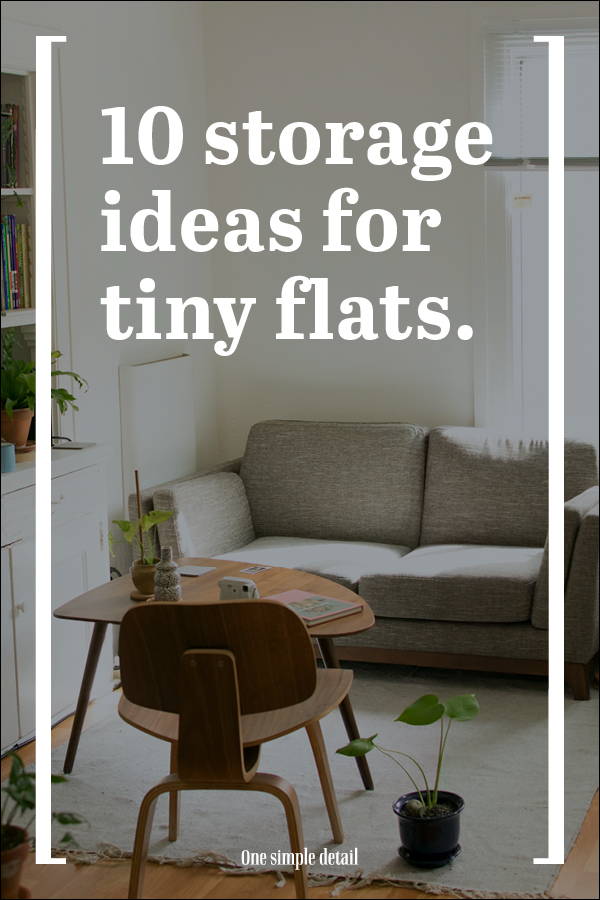 Have you ever bought something, got home, and then stood there looking around your flat thinking "I have no idea where this is going to fit!"? Well, storage is your friend! Specifically storage ideas that fit into a tiny flat. No more randomly putting things where they don't belong because you don't have enough space.  Here are 10 storage solutions to help you create more space without having to move to a bigger flat! I've split them into 3 categories so it's easier for you to browse through. Try something from each category and I bet you'll end up with a lot more storage space! 
Look up and utilise the full ceiling height for storage.
1. Install shelving above doors
There's so much you can do in your flat with this idea. You can make a mini floating library in your living room or use it store your winter shoes in the hallway (put them in neat boxes of course!). How about putting appliances that you don't use very often above the kitchen door?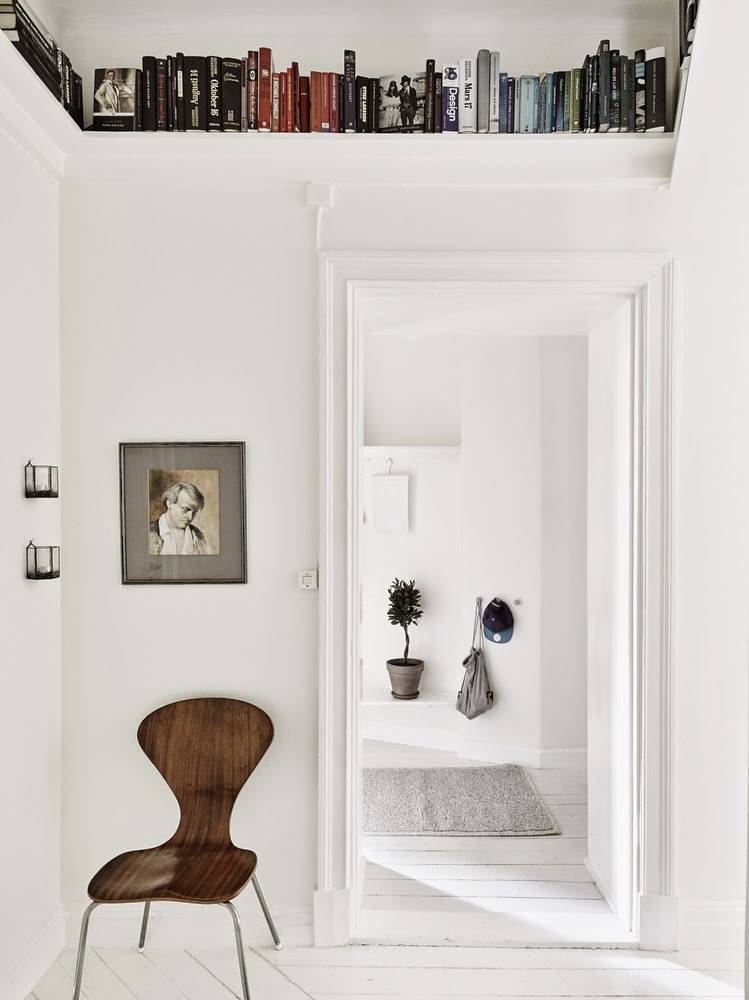 2. Use the often neglected wall space above the toilet.
Pop a few shelves above the toilet for extra storage. You can put the not so pretty but essential things like toilet roll and extra soap into baskets to keep everything looking tidy. Practical and looks great.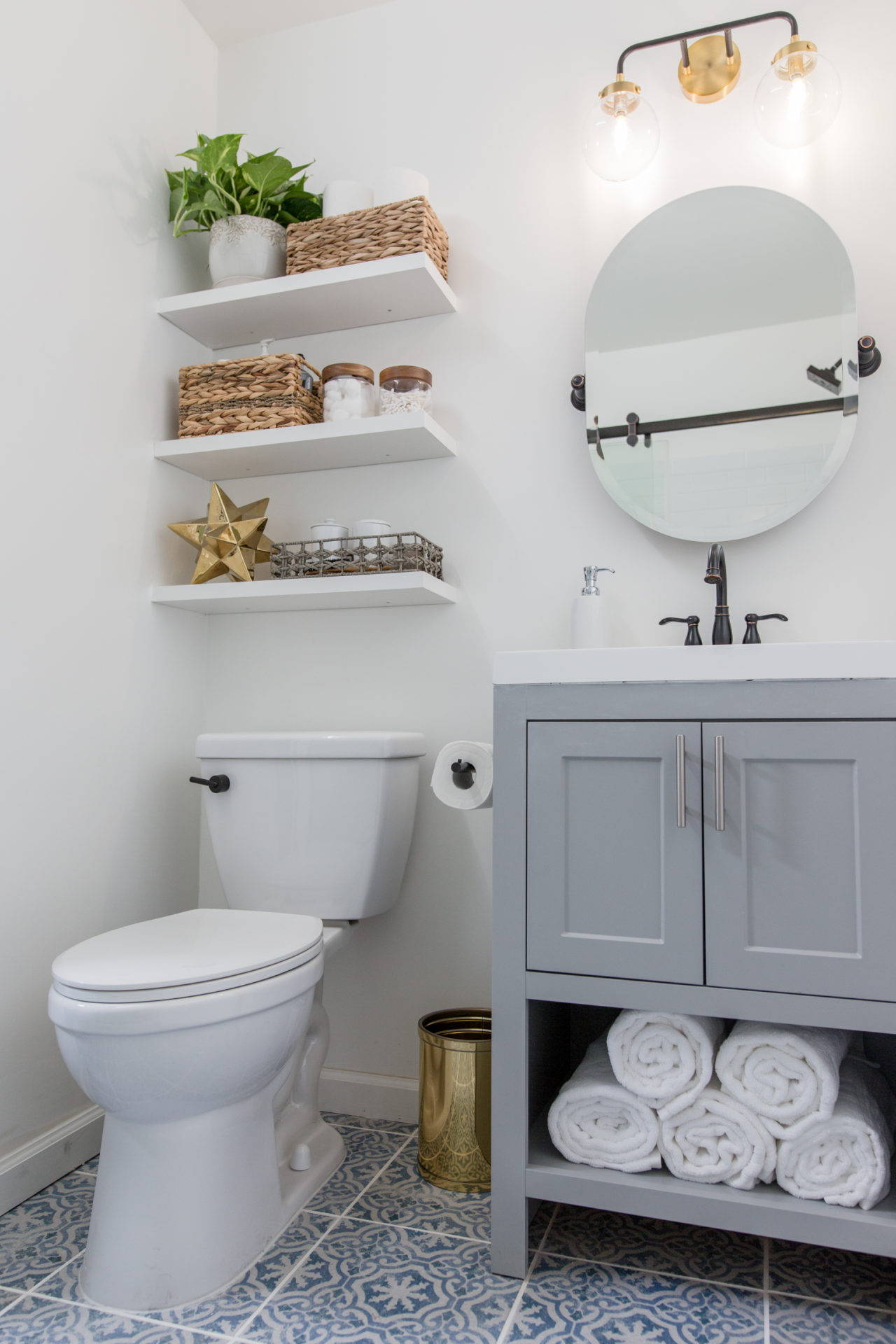 3. Build storage above your bed.
Mix cupboards with open shelving to make it a lovely looking feature in your bedroom. Hide the less visually appealing things like behind closed doors, but show off your books, photos and trinkets on the open shelving.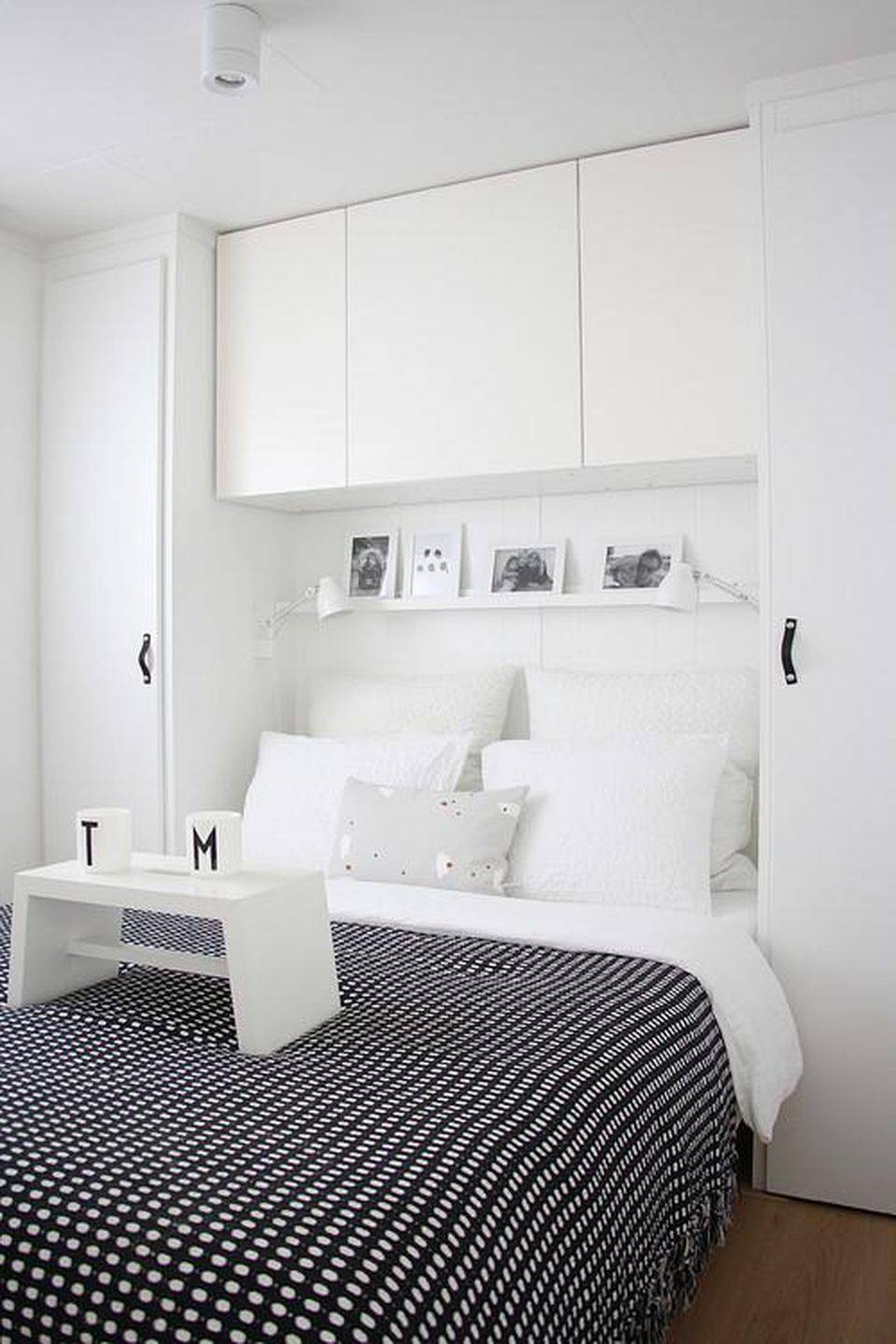 Find those nooks and crannies where you can eke out more storage space.
4. Put a slim console table behind the sofa.
It acts as a side table, PLUS it gives you storage space for things that normally clutter your coffee table: remote controls, magazines and board games.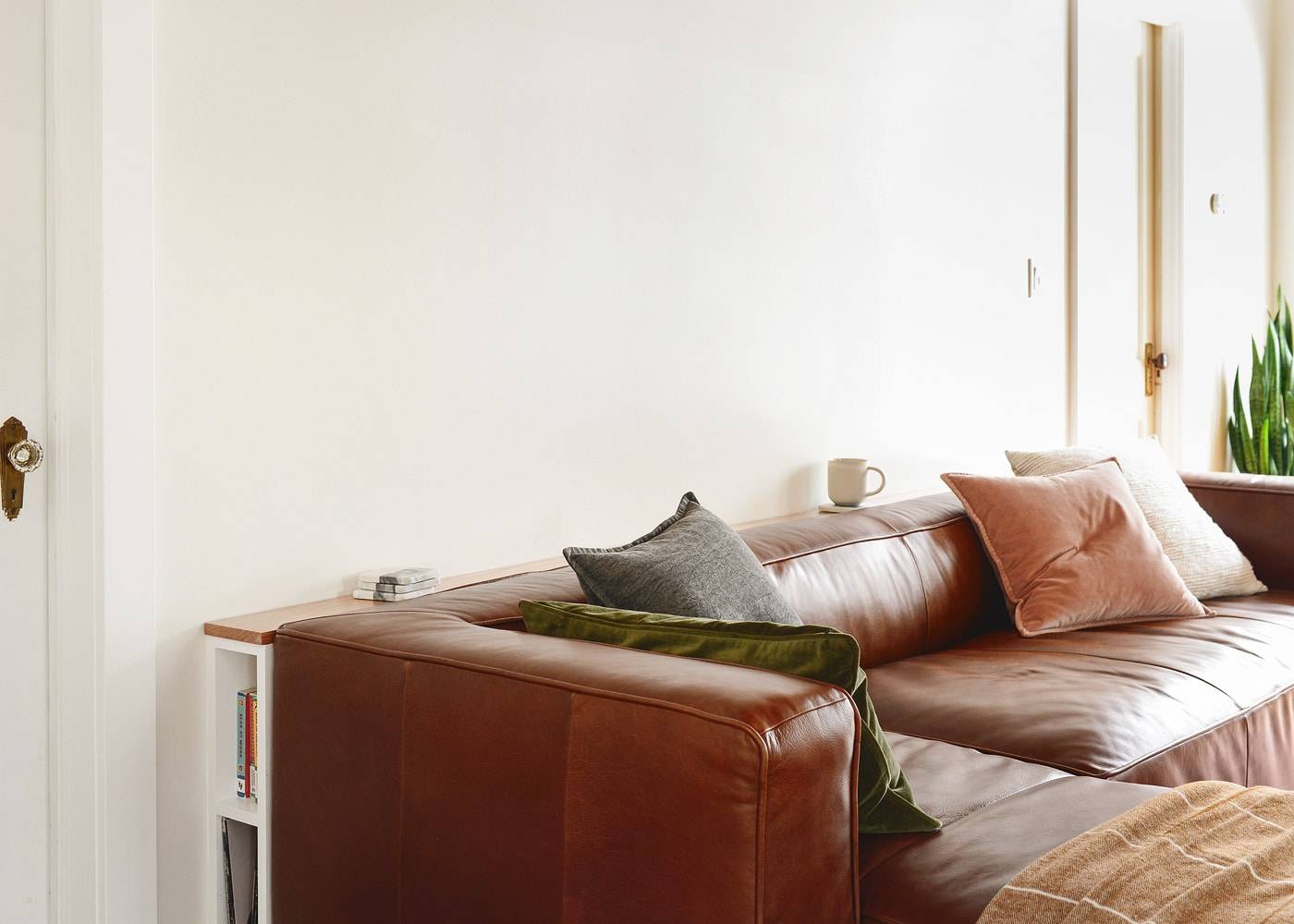 5. Fill in the gaps!
Slim gaps are perfect for DIY shelves like the one below. Make it bespoke to utilise every inch of your space – extra pantry space perhaps?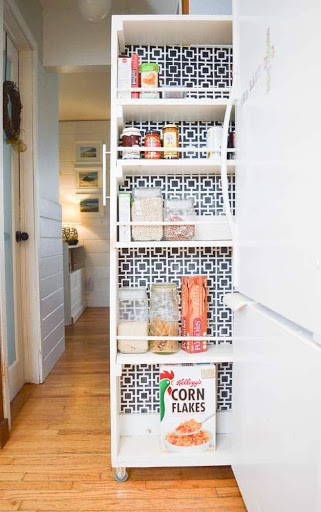 6. Pop a hanging shelf on your door.
Not quite a nook or cranny but definitely worth a mention! – the extra space behind a door can be put to good use! Store all your cosmetics and toiletries on the door of your bathroom, or pop your fruit and veg behind the kitchen door.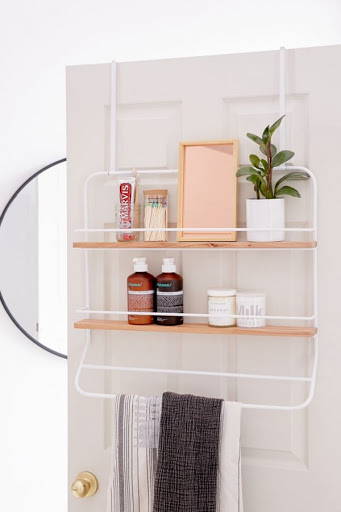 Find those nooks and crannies where you can eke out more storage space.
7. You probably know this already but a must have is a sofa with storage.
It's astounding how much you can store in there and how much space it frees up around the living room. This one below even has a sofa bed as well – multi-purpose to the max!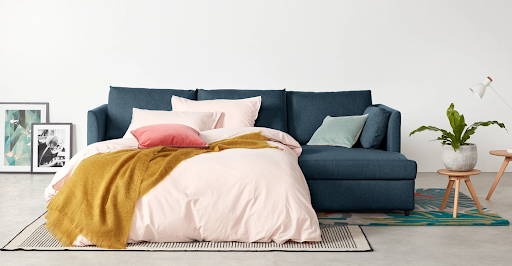 8. A desk that doubles up as a dressing table – how amazing is that!
You can do all your work at the desk and then when it's time for that dinner date, just flip the top up and voila, all your cosmetics are there ready for you!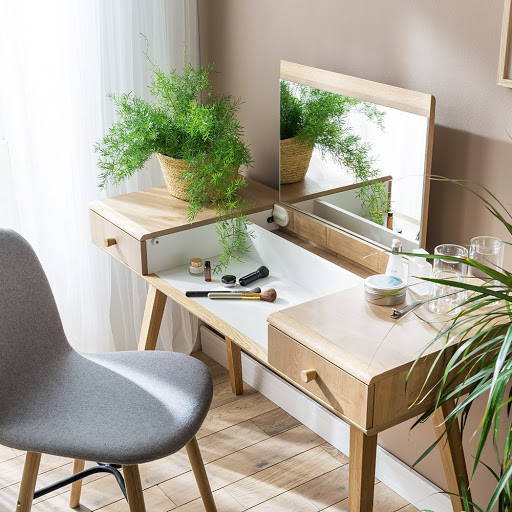 9. An ottoman is a great furniture item to consider.
Similar to the sofa, equally multifunctional. It can be your coffee table when you're lounging around. You can then use it as a chair for friends when they pop around. And again, lots of storage for your extra throws and cushions when you're not using them.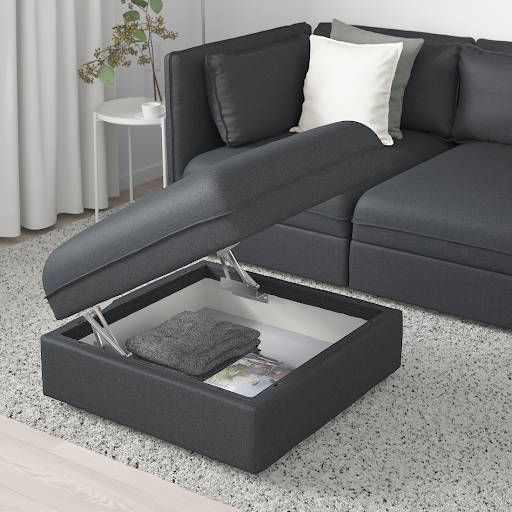 Bonus storage idea!
10. Small kitchen? Use the wall space and put up a pegboard to hang all your pots and pans.
Having a pegboard and all the pots and pans on the wall means you see what you've got as well as have easy access to them. More importantly it helps space in your cupboards for everything else!
And there you have it! 10 storage ideas for you to maximise the space in your small home. No more squeezing things into random drawers and never being able to find them again 🙈If you know someone who could use some of these ideas in their home, make sure you share this post with them!