3 home decor ideas to make your home feel more cosy.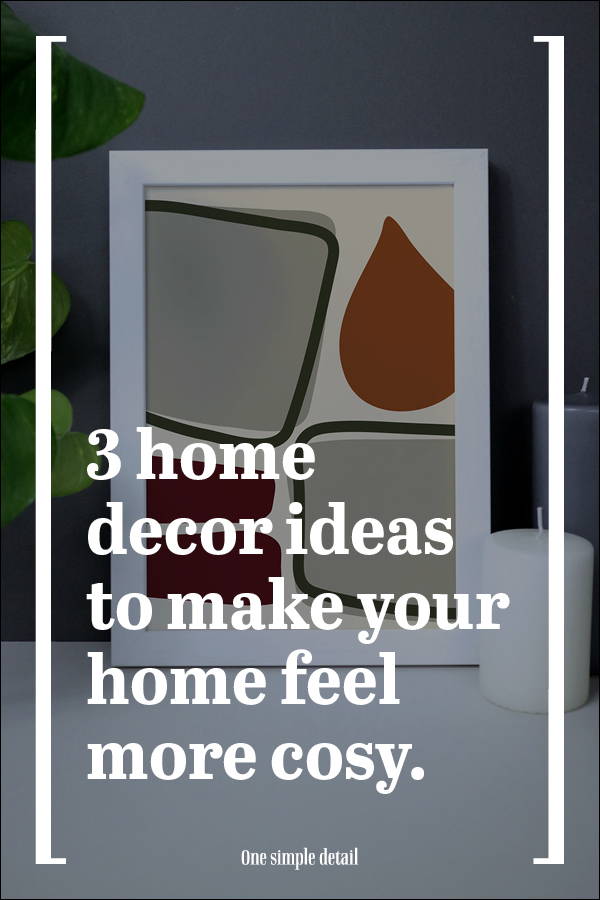 After a long day on a cold, miserable winter evening, you'd want to snuggle up in front of the fireplace with a delicious giant mug of hot chocolate, right? Instead, you find yourself walking into a freezing flat, shrugging off your damp coat, turning your heating up to full blast and wishing your home felt a bit cosier. 
Well you're definitely not alone. I've been there. I hated coming home to a cold, dark flat waiting for the heating to do it's thing. I can't help you on the heating front (you'll have to go and turn it up yourself!), but I do have some home decor ideas that could help make your home feel more cosy when you walk through your door. 
1. Opt for lighting that adds warmth to the room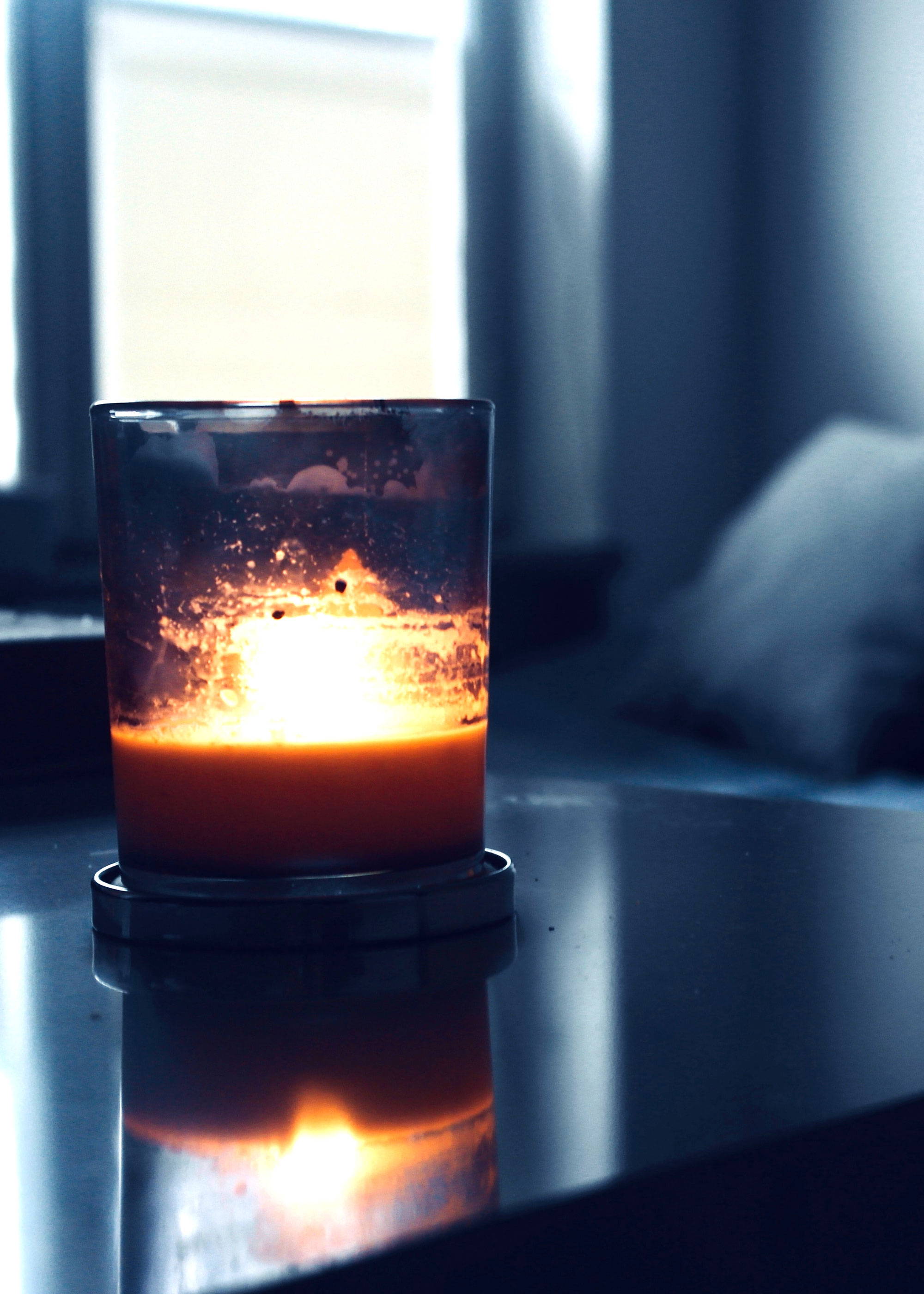 Give the room a quick scan and take a mental note of where the lights are. Do you just have the one main light hanging from the ceiling? Those are good for when you want a bright room and to see everything but not so much for when you want a cosy atmosphere. 
Try adding a couple of smaller light sources. Maybe a standing lamp by the bookshelf, or a table lamp next to your sofa. Candles are also a great choice to add the lovely warm glow of a real flame. Having these smaller light sources will make the room dimmer and give it more atmosphere immediately. 
Extra tip:If you've already got lamps, consider trying filament light bulbs in some of them. They give a really dim warm glow and the actual filament looks really cool when they're lit! 
2. Use soft furnishings for texture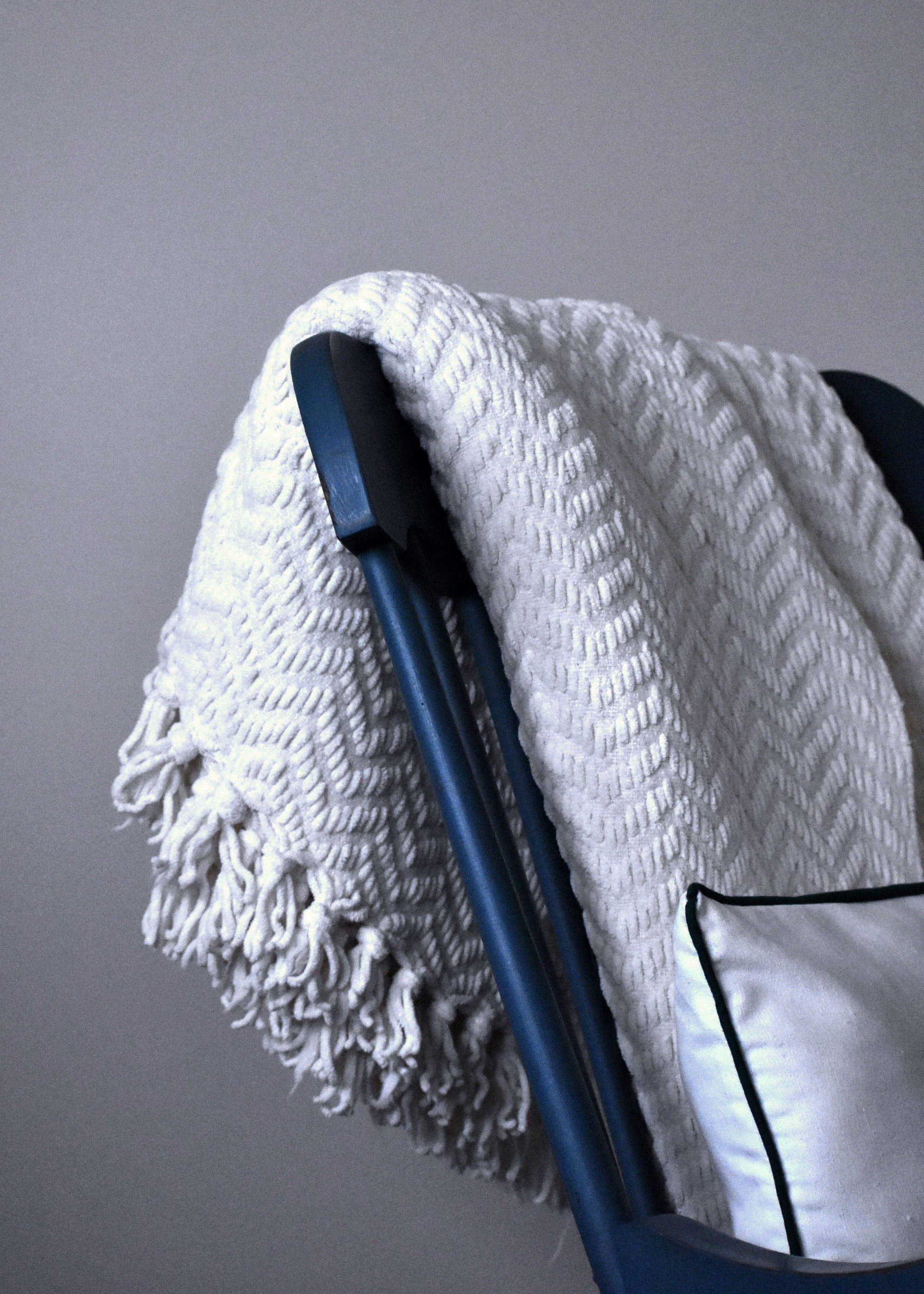 Now that the lighting is sorted, it's time to turn your attention to soft furnishings. What's the cushion situation on your sofa? Do you have some nice warm throws in a basket? How about a rug on the floor? 
The soft plump cushions will keep you comfortable whether you like to lean back on them or hug them while you're sitting on the sofa. As for the throws, apart from them feeling soft and comfy, you can obviously wrap yourself up to keep warm too. And now imagine curling your toes into the lovely luscious softness of the rug when you walk across the room. Perfect additions for extra cosiness. 
Extra tip: Mix and match different textures to add some visual interest. Try velvet, fleece or knits; keep them to a similar palette (with the occasional splash of an accent colour) because you want the room to feel cosy, not cluttered or overwhelming.
3. Add autumnal colours on your walls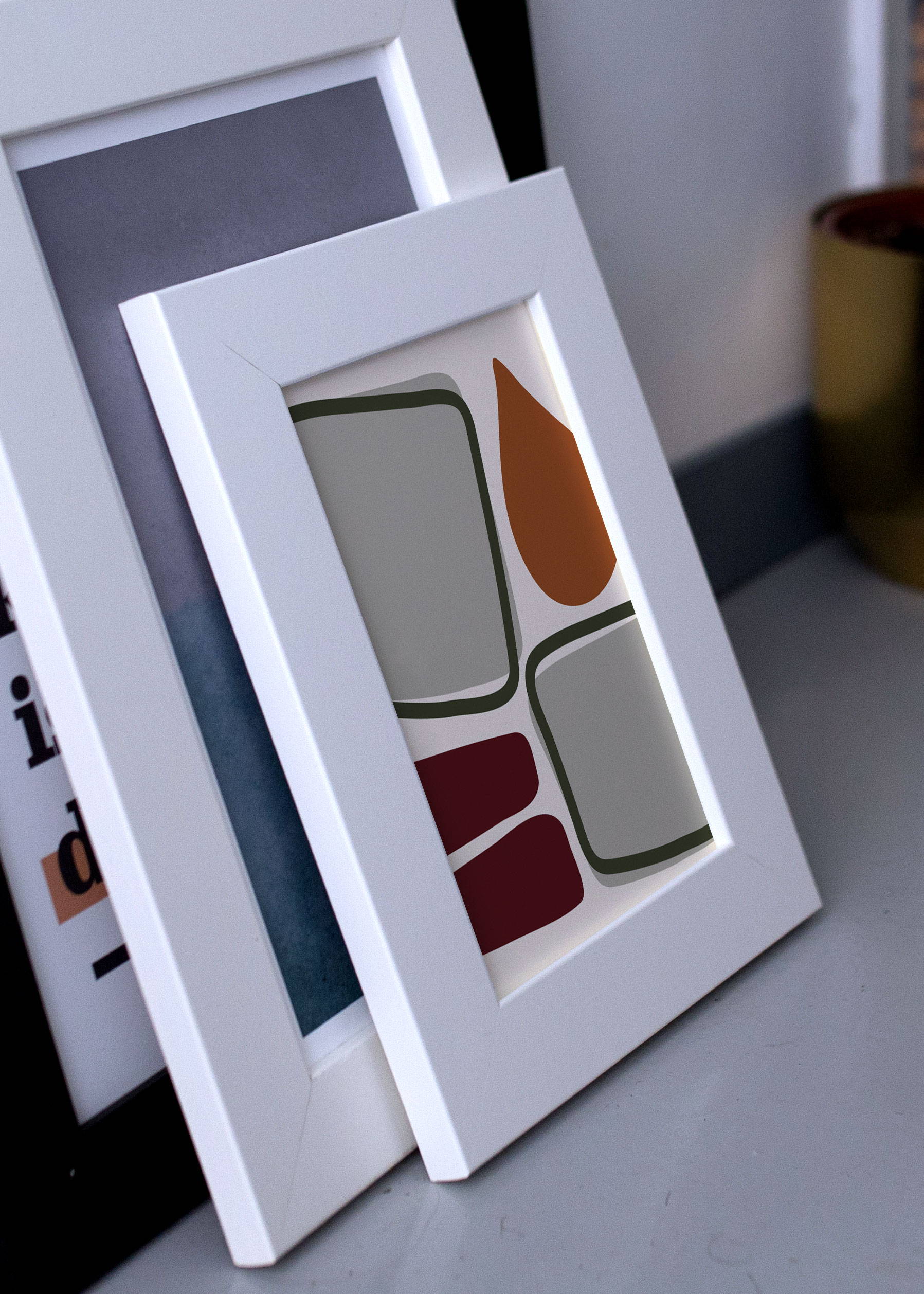 Since I'm all about designing prints, it should come as no surprise that my advice is that you should add some autumnal colours on your walls! It doesn't have to be as drastic as painting your walls (even though I'd say go for it!), it can be as simple as hanging up some lovely wall art. 
On that note, I'd love to tell you about the new collection I've just designed. It's called Snug! It's the brand new collection that brings all the warm, snuggly, cosy feelings together. How? Let me take you through it... 
First off, you need to have that delicious mug of hot chocolate, complete with marshmallows and a flake on top. That'll definitely warm you up. These 2 prints were designed with that in mind – they almost look tasty, right?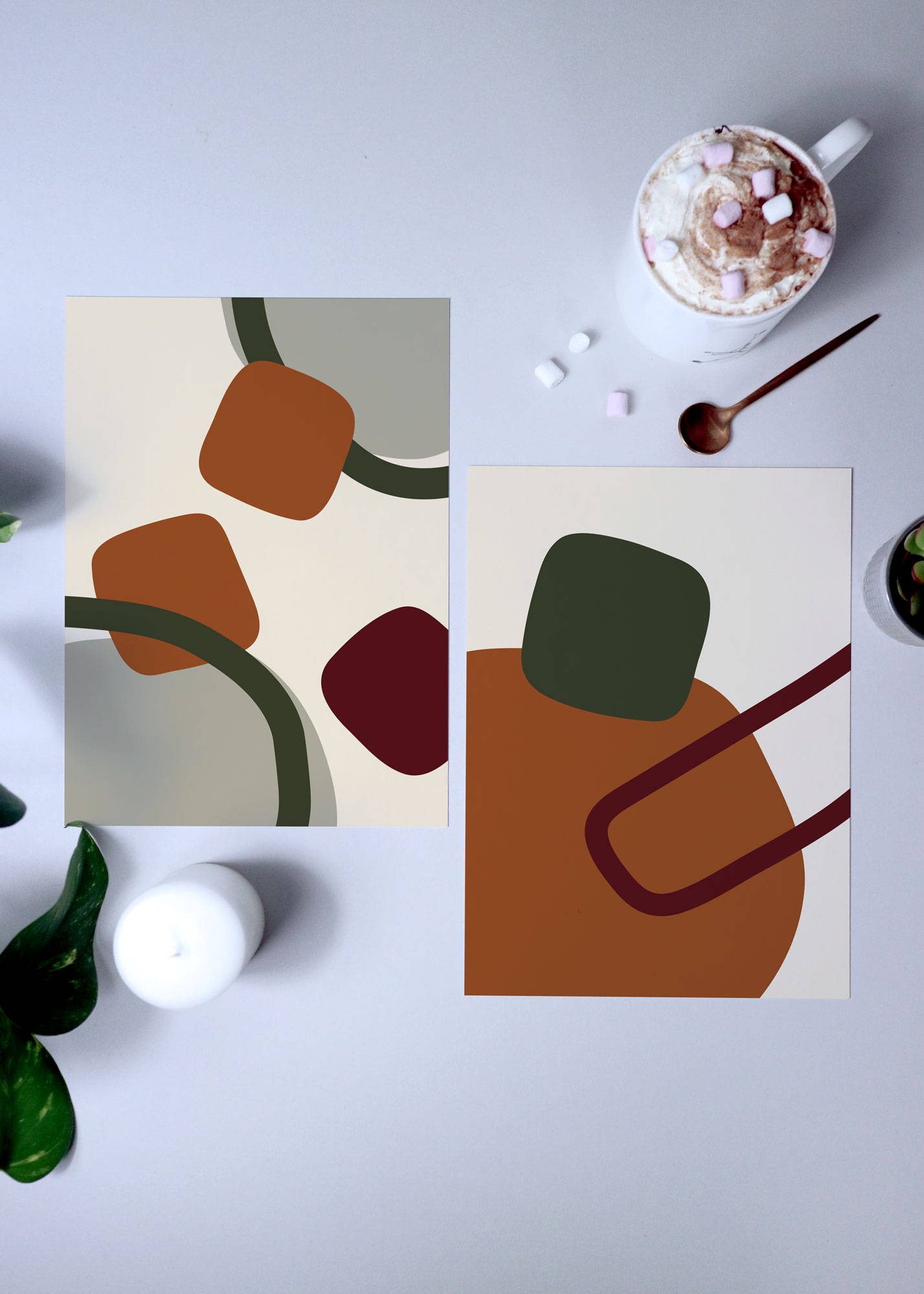 With the hot chocolate sorted, it's time to get in front of the fireplace. Look at these prints and just imagine yourself cosying up in front of the toasty fire.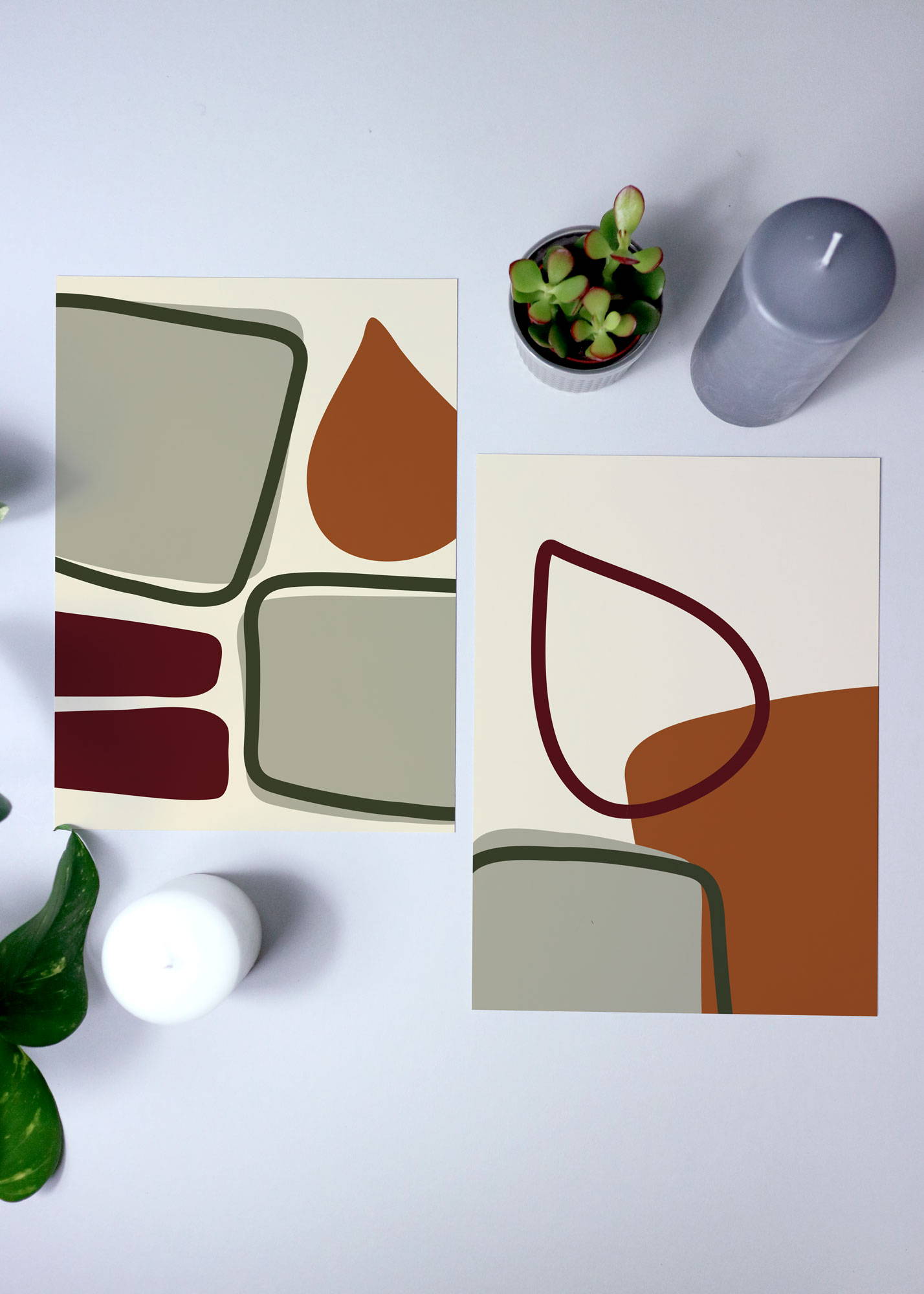 And last but definitely not least, we all need someone to snuggle with when we sit in front of the fire (it could be your furry friend!). Let's snuggle and stay cosy!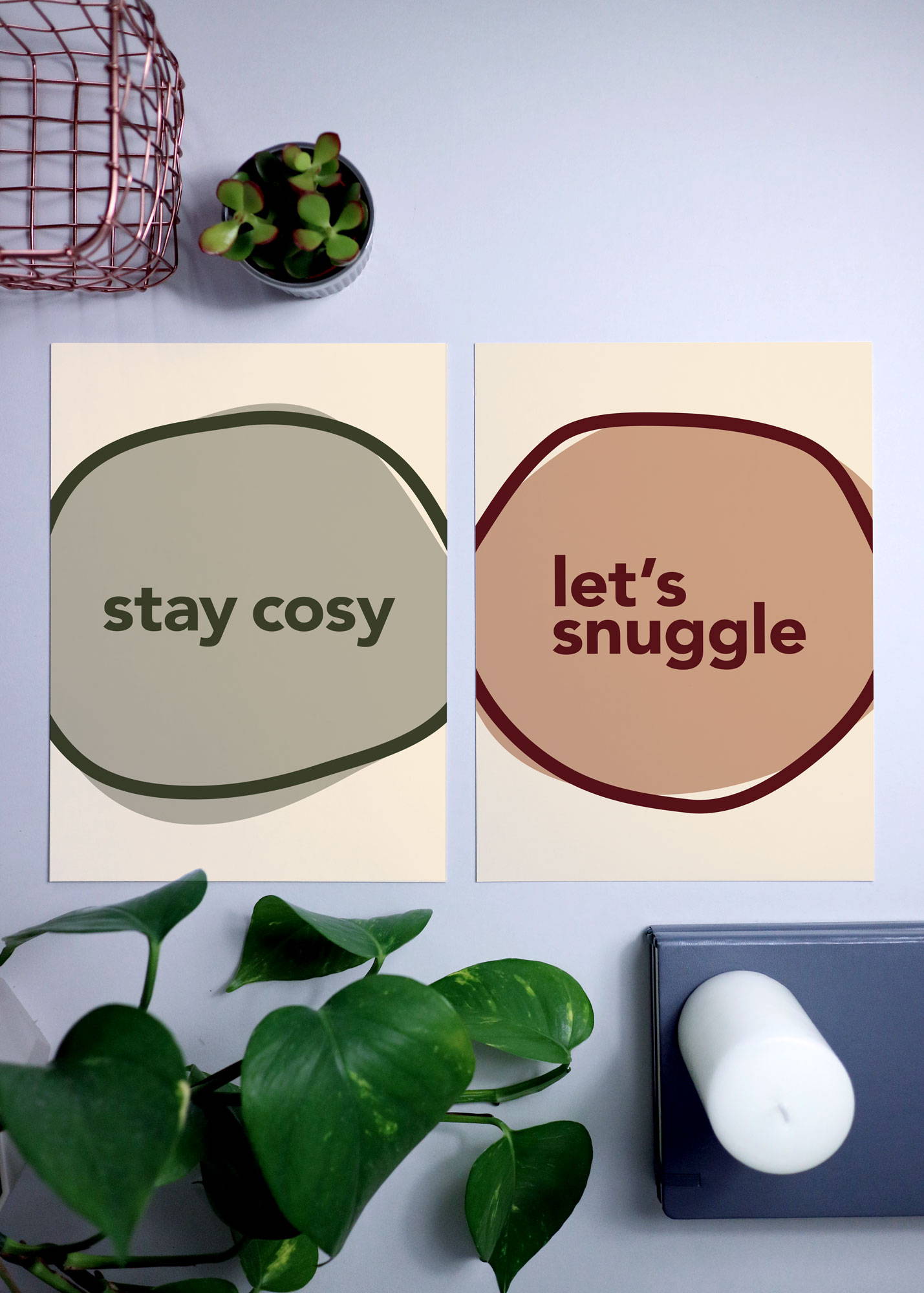 So, even though I can't help with the physical temperature of your home, I hope that you will action one or all of the three easy changes to amp up the sense of cosiness. And if you decide to try hanging some prints up, I'd love for you to check out the Snug collection! You can mix and match 2 or 3 of the prints and they'd look great together. Head on over to the shop to get a hold of your favourites. 
P.S. Once you hang the prints up, you can probably turn your heating down a little bit!